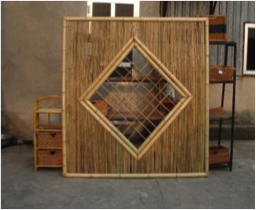 In this day and age everyone wants something different. In landscaping everyone wants to customize their own properties to get away from the normal use of soil, grass and plants that are pruned into geometric shapes, like spheres, cubes and cones. No one wants their home to look like every other house in their neighbourhood. This is where landscape features come into the picture.
A feature in the landscape can be anything that will grab a lot of interest; it could be rocks, wood, fire pits, and decorative ornaments. Rocks are created by nature and can come in many sizes, shapes, and colours. Rocks can either blend into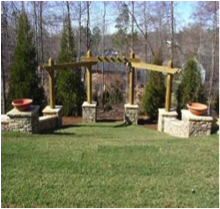 a landscape or you can find one that can make a bold statement. Another element to use for a feature is wood, it also is created by nature and very easy to work with, compared to rock.

Wood can be used in many ways to create a visual impact. Small decorative fence panels can provide privacy, hide unpleasant views and add a nice backdrop for plants. Decorative ornaments can also be installed into a landscape such as birdbaths, sundials, or statues. These items are typically man made from concrete, metal, stone or a combination of materials.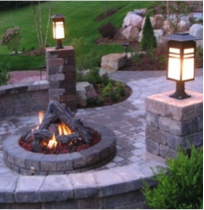 The new trend, these days, is outdoor entertaining and one of the biggest is adding the element of fire. Fire pits and outdoor fireplaces are popular for large groups or an intimate evening, always adding to the ambiance. Fire features can extend the outdoor entertaining season longer, as it is a heat source and can be used for cooking. If building a fire pit or fireplace check with local authorities on by-laws, the last thing you need is to spend thousands of dollars on an outdoor entertaining area and not be able to use it.

Landscape features generally add a visual impact to the landscape and can give an area of the yard a real focus or function. So when planning a landscape always think outside the box for some unique way to make it your own, and be sure to call Tree Amigos Landscaping Inc.
Contact me for more information on Landscape Features:
Eric Olfert, Owner / Construction Coordinator
Tree Amigos Landscaping Inc.
eric@treeamigoslandscaping.com