If this is the year you plan to create the yard of your dreams, it's time to start planning – before your favourite landscapers get booked up for the spring and summer. At Tree Amigos, we are already planning several larger renovations for the upcoming season, along with many smaller projects that involve complete changes to postage stamp-sized yards.
The challenges of the smaller-scale garden renovations allow Tree Amigos' expert designers to think outside the box. Adopting different strategies for planting (or not planting) gardens and arranging garden "rooms" allows smaller yards to seem larger, even though the boundaries haven't changed. And that's the key: We encourage our clients who are seeking renovations for smaller yards to work with their boundaries to create something new, something fully useful that offers beauty and fulfills their vision for their dream yard.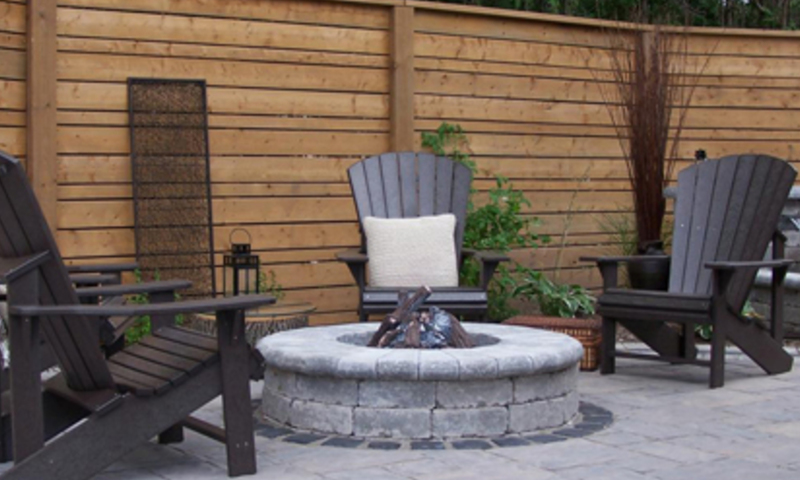 Some clients would rather move; the small yard offers too many challenges for growing families. But for those content to stay put, Tree Amigos expert landscaping and renovation teams can help make our clients' visions a reality. It all depends on the purpose our clients have in mind for their yards. Whether it's to redesign the space for entertaining, or add features compatible with children at play, our team has great ideas!
Some of the smaller-yard projects the team at Tree Amigos has underway for the coming season involve redesign using the following strategies:
* Work with existing boundaries, adding height and using the "garden room" plan to separate yard areas for different uses. Add a reading nook with a comfortable bench or swing; put the barbecue on its own patch of patio with a comfortable seat and shade or convert a former planted area to a child's play area.
* Turn the yard's former "dead space," like a corner where fences meet, or the side of a shed or the back of the garage, into one of the garden room areas.
* Go vertical: In a small area where the clients prefer a planted garden, use taller plants with large foliage in the rear, and before them use shorter, colourful groupings of vertical shapes to mask the fence view and give the impression the yard is a well-cared-for jungle.

* For areas marked for entertaining, create vertical features. Adding a fountain; an open-trellised planting; some tall containers in a group or one or two select trees can give the impression the yard is larger than it is and has a lot more in it than it actually does.
* Expand planting space by going vertical with raised planting areas. Raised beds, staggered like stairs, increase the opportunity for homeowners to show off their green thumbs, while making the garden space seem larger and drawing all eyes upwards.
* Don't be afraid to say goodbye to the grass! Expand the available area by removing planting beds and grass completely. Simplify the yard so the open space, however small, can be customized to the client's needs – whether they need a play area or maximum entertaining space. Move the actual, planted garden – even vegetables, if the client wants to grow them – to the front yard.
* If the homeowners don't want to get rid of the grass completely, the removal of an existing herbaceous bed or border can add space for a much-need play area or entertaining space. Switch over to gardening in containers on wheels, which can be moved around the new patio space to catch the best sunlight as needed.
* If clients can't bear to part with an herbaceous border, redesign it to take advantage of perspective: A garden in a long, straight line will trick the brain into thinking the space is longer than it is. Make the border on only one side of the yard and extend the client's patio down the other, minimizing the amount of grass in the yard and maximizing the entertaining area. This eliminates visual "clutter" and gives the impression of an open, much larger space.
* A small patio or deck that is bound by features that can't be moved – back of house, the garage, fences etc. – can be accented with a focal point. Adding a trellis on a fence; a grouping of containers; a small water feature; patio covering and lighting – such changes can repurpose the smaller space to make it more comfortable and useful. To open up the view, reduce bulkiness of patio furniture, perhaps asking the client to choose a smaller table and comfortable, folding chairs that can be put away when not in use. You want your client's visitors to think "cosy," not "cramped" when sitting on the patio.
Since there are no hard and fast rules for renovating a smaller yard, you can ask our Tree Amigos designers for your entire wish list of changes.
We'll do our best to accommodate all your needs, including working with equipment that actually fits into your yard without causing problems for you and your neighbours.
Are you ready to start dreaming? Give the Tree Amigos office a call at 905-937-5353.
If you aren't sure what you need, you can email questions to info@treeamigoslandscaping.com, or fill out the page to request a quote for services here.