It has been an extremely busy season at Tree Amigos, with the quote process, the design process, planning and landscaping/building going on throughout the year.
Our seasonal build calendar filled up quickly, with projects ranging from simple landscaping, to collaboration with companies building new homes in select Niagara locations.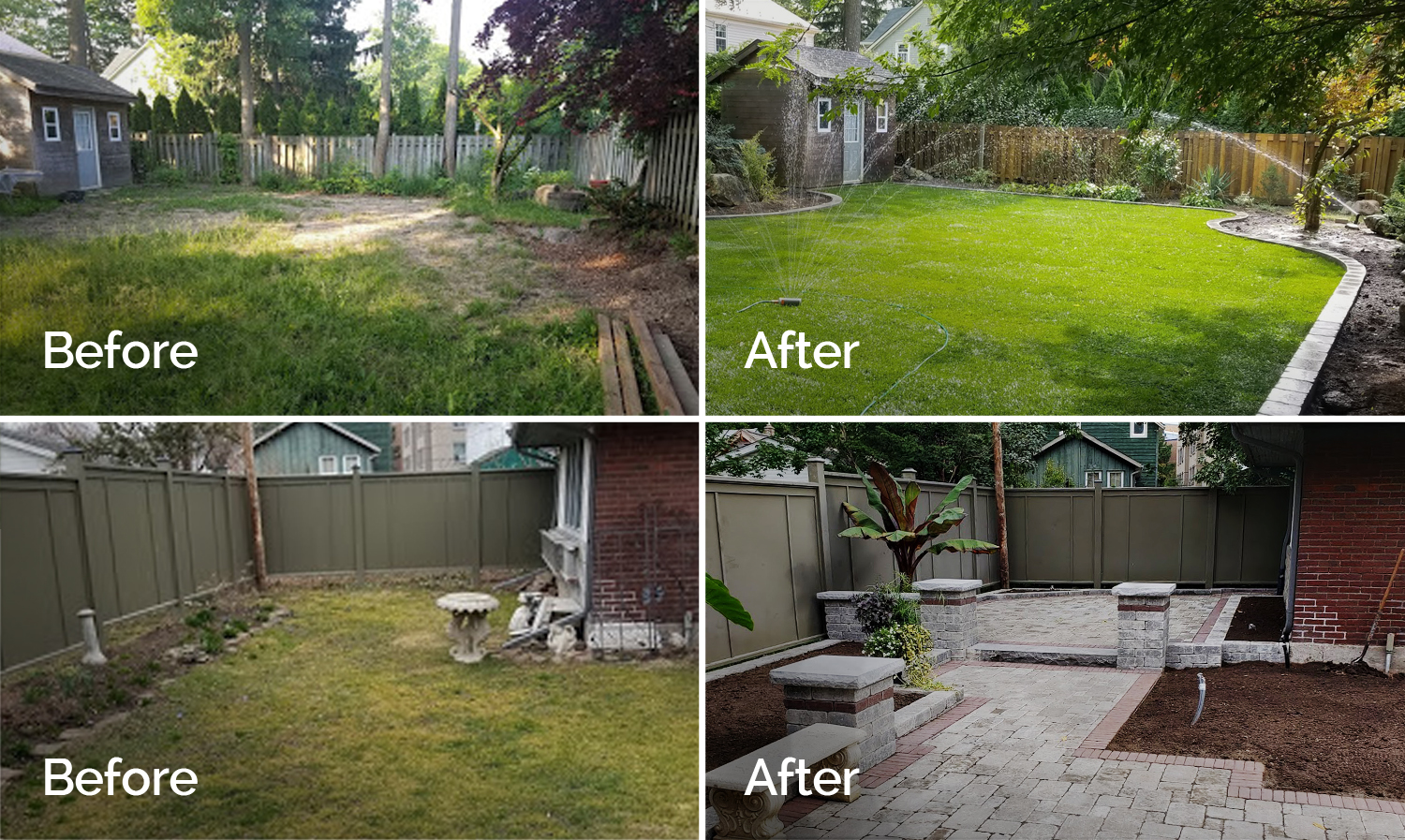 We stretched our talents this year, developing our abilities to blend landscaping elements with creatively designed stonework – not only on our own for our family of clients, but also in partnership with custom builders of specific outdoor features.
And, like the song says: "We've been everywhere!" It has been a pleasure to go to work in many of Niagara's 12 municipalities, from rural properties to city businesses and residential neighbourhoods … we sure are getting to know our region!
We'd love to share some "before" and "after" photos and information with you … our Tree Amigos family worked on some awesome projects this year, taking some everyday yard shapes and sizes and turning them into something unique.
Some of the "before" work on this year's projects included meeting with clients; completing a concept design proposal; finalizing plans; ordering materials; scheduling work crews and juggling the dates for working on projects and completing them on time.
Once we have a good idea of the "what," the "where" and the "how" of a project, the "when" usually just falls into place (because our expert Tree Amigos staff are really good at what they do!).
Some of our favourite projects this year to date include the following:
Custom stonework areas on a new build in Ridgeway by the Lake;
Several large-scale interlocking paver projects;
Natural stonework and landscaping in Niagara-on-the-Lake;
A rear-yard patio "room" design and build in St. Davids, with challenging elevation conditions, and
A full landscape design and installation, including walkway and driveway, in Fonthill/Pelham.
As you can see, the "after" photos of our favourite projects don't really show the steps our Tree Amigos teams took to complete the builds, nor the difficulties we faced during the construction process.
Each project was unique, offering up ample opportunity for our teams to stretch our skills and learn new things.
As we near the end of our building projects and start to settle into our winter routines at Tree Amigos (design, planning, and snow clearing services), we offer up a gentle reminder to our family of clients and prospective clients that right now is a good time to be asking for help, designing and planning next year's dream-yard renovations.
Can we help you put together something unique?
To meet with one of our planning experts about the yard of your dreams, contact Tree Amigos at 905-937-5353. We're ready to start your concept design proposal now!
You can email questions to info@treeamigoslandscaping.com, or fill out the page to request a quote for services on our website, via http://www.treeamigoslandscaping.com/contact.
Want to see more photos of recent Tree Amigos' projects? Visit the Houzz app at http://www.houzz.com/canada-interior-design and put our name in the search bar. You'll find photos of our landscaping design; stonework; water features; driveways; decks and much more.